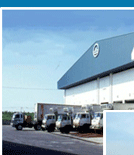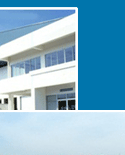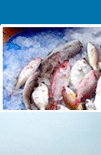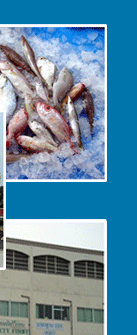 APITOON ENTERPRISE INDUSTRY CO., LTD.

Since 1975, we explored various new business opportunities in the marine product industry. Through careful studies and research, it was found that frozen minced fish meat (surimi) would bear tremendous potential in the years to come.

"API" was established in 1983, primarily to process frozen minced fish meat (surimi) and other frozen marine products.

Being a pioneer in the surimi industry and granted BOI investment promotion privilege, the company was fully geared to the production of a wide range of consistently high quality products.

Today, the company is one of the largest surimi producer in Asia.

The brand "APITOON" is synonymous with premium quality surimi known widely by many users in Japan as well as in other countries. After several years and with continual expansion, the company is proud that it has been maintaining its position as a market leader and enjoying the high reputation as it perceived by many users worldwide.
A.P. FROZEN FOODS CO., LTD.

In this era, one of the greatest commodities of human being has been "time" or the better say, the lake of it. People have been trying their best to spend their time as effectively as possible and one aspect of this change of human habits has brought into existence the "fast food meal". In which the fast food meal neither always is that great in taste, nor meets the health standard requirements set by nutritionists and doctors.

A.P. Frozen Foods, very conscious of the above; has tried to manufacture a line of foods that is not only aim at saving time for the fast paced person, but has also keep in mind that the nutritional values and beneficial effect must be prime factors to be taken into consideration and applied to the products being manufactured.

A.P. Frozen Foods Surimi Based Products, not only are practical and fast in their preparation and cooking, they are also of a high protein and of a very low cholesterol content. Within our manufacturing procedures, the company keeps the highest standards in production by following ISO, HACCP, GMP, BRC and Halal guidelines in order to guarantee that the end user is ensured to receive both a savory product and a product beneficial to one's health.

A.P. Frozen Foods is the new sister company of the group established to expand our business lines specialized in surimi based products such as imitation crab sticks, imitation shrimp, and fish balls.

A & N FOODS CO., LTD.

When A & N FOODS CO., LTD. was established in July 1988, it became the pioneer as well as the largest manufacturer of surimi based convenience products in Thailand. The main focused of A & N is imitation crab meat items such as imitation crab stick and imitation crab chunk.

The success of A & N has been achieved through its constant emphasis on the following:

1. Quality

Is given its highest priority to meet the discerning demands of a wide range of customers.

2. Reliability

With the advantage of continuous availability of raw materials from its own suppliers, it ensures undisrupted year-round production and compliance withshipment schedules to fulfill commitment to its customers.

3. Sanitation and Hygiene

As its highest level, it has been fully endorsed by the government authorities of Thailand, rendering confidence to customers and consumers alike.